Chocolate Peanut Butter Cup ProDough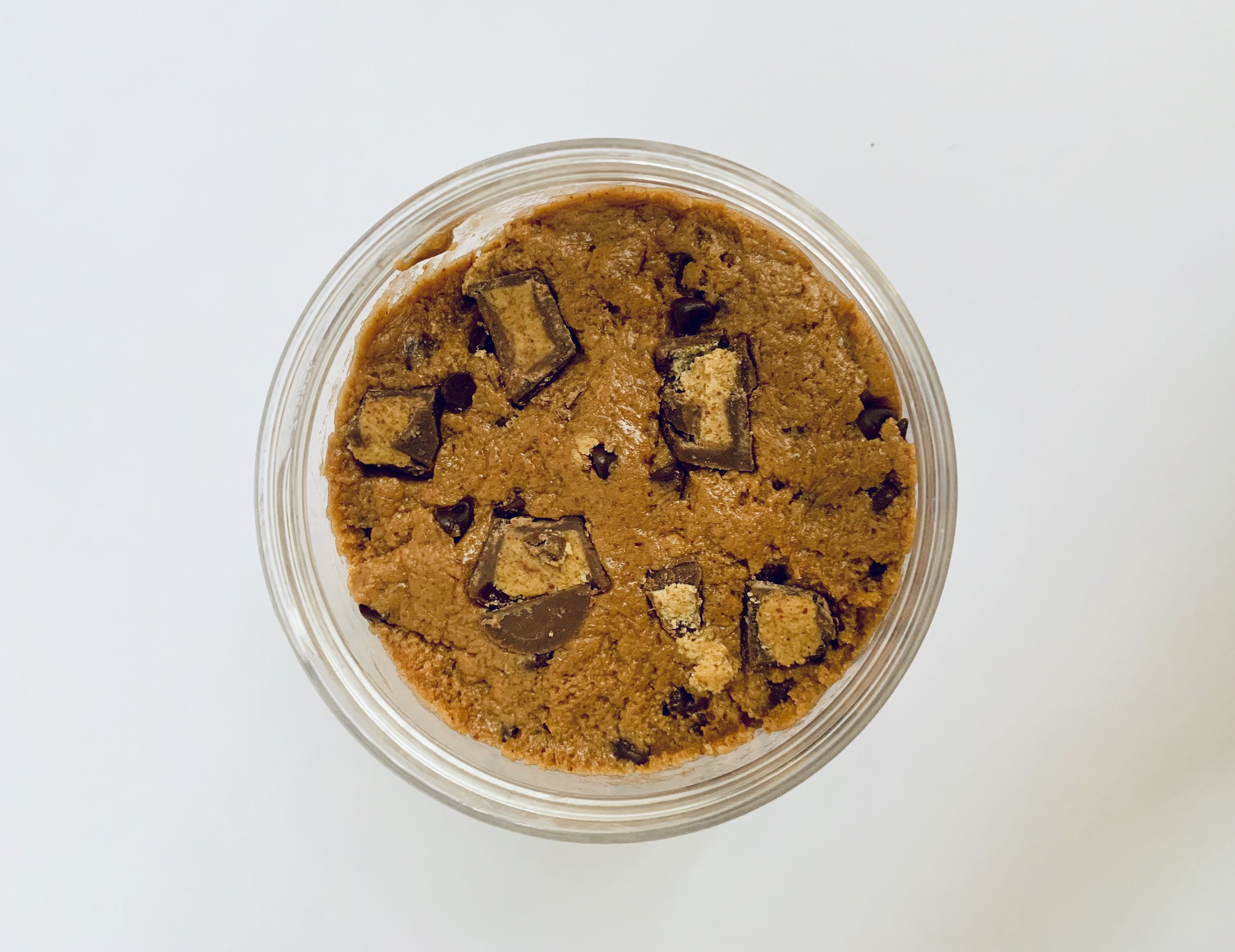 Chocolate Peanut Butter Cup ProDough
Chocolate. Peanut Butter. A sweet combination like no other! Now add in cookie dough to that equation. MIND=BLOWN. With cookie dough that already has peanut butter taste, you will most definitely enjoy this Chocolate Peanut Butter ProDough.
Macros: (Per 3 oz. Serving/4 Servings per container)
Cal: 260
Fat: 13
Carbs: 25
Protein: 19
Sugar: 10
Fiber: 7
Ingredients:
Protein Blend (Whey Protein Isolate, Micellar Casein), Filtered Water, Natural Peanut Butter, Powdered Peanut Butter, Almond Flour, Almond Butter, Truvia Brown Sugar Blend(Erythritol, Sugar, Molasses, Stevia Leaf Extract), Truvia Baking Blend(Erythritol, Sugar, Stevia Leaf Extract), VitaFiber(isomalto-oligosaccharide), Cocoa Powder Natural Vanilla flavors, Salt
*Contains Milk, Soy, Peanut and Almond Products
Ingredients list is for Dough base without any mix-ins

Different ProDough styles will have different mix-ins that will add in different ingredients
*Recipe is constantly being slightly tweeked and Nutrition Facts will be updated as recipe is updated.
Care Instructions: Now, this is actual EDIBLE cookie dough! ProDough should be stored in a freezer or refrigerator immediately upon arrival. This will provide you with not only the best shelf life, but best taste and texture purposes well. Straight out of the box, let chill and enjoy!
Prep Time: Again, we like to let you know that when your order is placed (*Orders placed before 6pm), we will start your ProDough the following business day. Allow 3-5 business days for preparations, packaging and shipping prep before your order is shipped (USPS Priority Mail 2-day shipping).
*If ordered on the weekend, we will start on your ProDough start of the business week.